Global crowdfunding platform GoFundMe announced on Thursday it has formed a partnership with the Special Olympics to help fund athletes that are looking to attend this year's World Winter Games, which will be held in Graz, Schladming, Rohrmoos and Ramsau, Austria next month.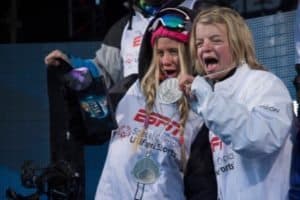 The funding portal revealed nearly 500 GoFundMes will be created by teams, coaches, as well as by Olympians, professional athletes, YouTube stars, and other influencers to support the fundraising efforts. GoFundMe also noted more than 2,700 athletes from over 100 countries will compete in the nine sports at the Special Olympics World Winter Games. Speaking about the new partnership, Rob Solomon, GoFundMe CEO, stated:
"We are proud to partner with Special Olympics to help support these remarkable athletes and their communities. GoFundMe's mission is to empower people to help people, and Special Olympics has been helping to empower people with intellectual disabilities for almost 50 years. It's an honor to share the stories of these competitors who have overcome obstacles."   
Mary Davis, CEO of the Special Olympics, added:
"We are excited to collaborate with GoFundMe to help further drive support for our incredible athletes and tell their personal stories of achievement, bravery and inspiration as they prepare for the World Games."
The Special Olympics World Winter Games will take place March 14th through March 25th. 
Via Samantha Hurst Crowdfund Insider