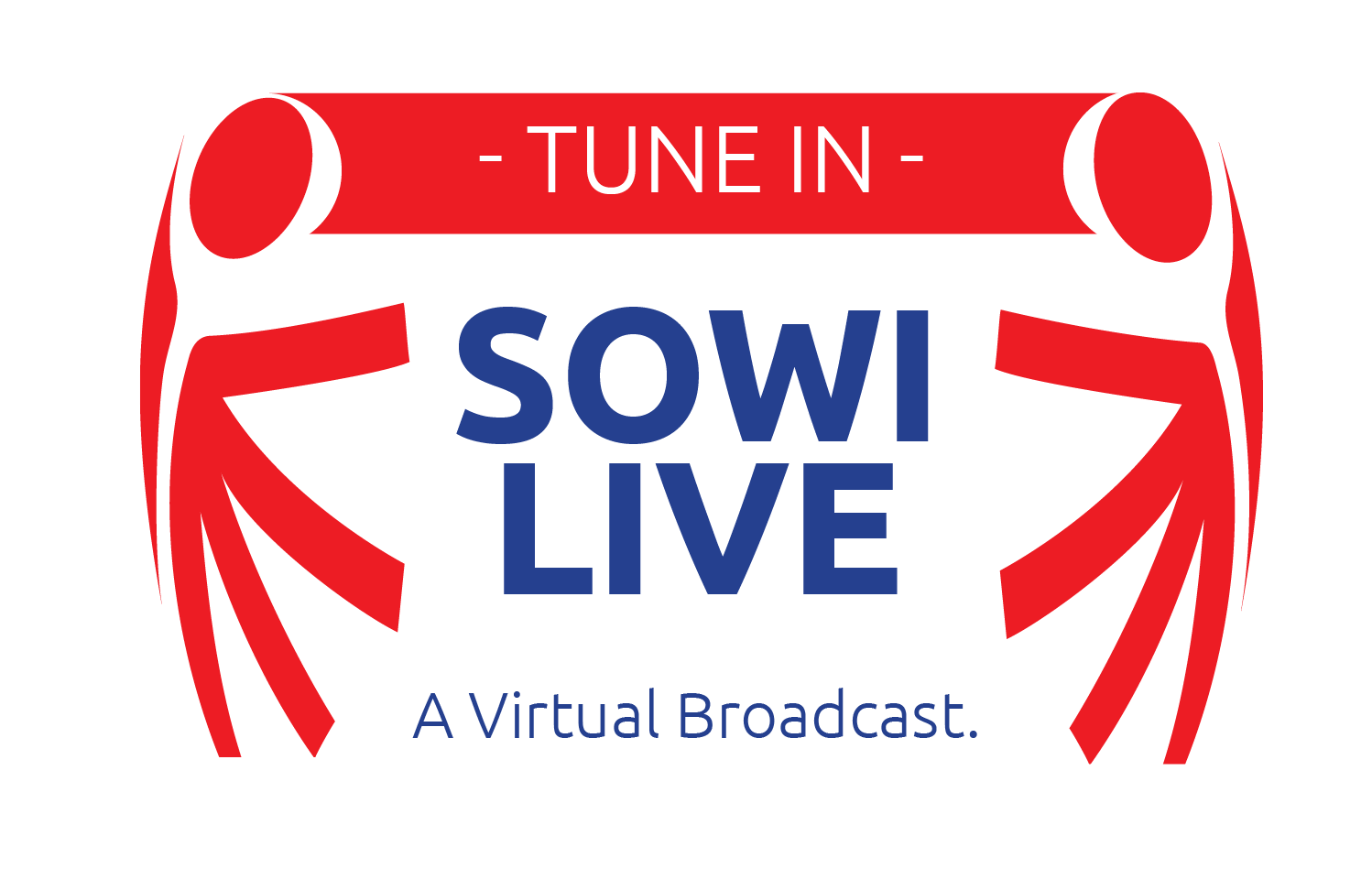 To engage virtually with our athletes and supporters on an ongoing basis, we are hosting free, live programs each week called SOWI Live. These shows are virtual broadcasts and everyone is welcomed to attend. SOWI staff and volunteers have come together to create these live and interactive tutorials, courses and seminars that bring the SOWI community together to discuss sports, health and so much more.
Check out our past shows!
TUNE-IN to our upcoming shows below!
---
SOWI Sports Cast- Friday, June 26 at 4pm
Join SOWI Sports staff as they discuss sports topics in a fun and interactive Zoom Cast. This show will also feature prizes and an interview with a SOWI Athlete.
---
Young Athletes- Craft Time – Tuesday, June 30 at 1pm
Join SOWI Sports staff, Jenna Lang, as she goes through Balloon Splatter Painting! This is a fun, outdoor art project for the kiddos to do in the summer.
Here are the materials you'll need:
Balloons ( standard latex, not water balloons)
Washable liquid colors OR food coloring
Water
Safety pin
Squeeze bottle (maybe an old water bottle)
Paper roll (cardboard)
Scissors
Clothing you don't mind getting a little dirty
---
Young Athletes Practice- Thursday, July 2 at 11am
Join SOWI Sports staff, Jenna Lang and SOWI intern Nate Barge, as they lead a Young Athletes practice. Each practice will focus on a different skill that is important for the development of gross motor skills in our kiddos.
---
Healthy at Home- Thursday, July 2 at 1pm
Join SOWI FUNFitness Clinical Director, Lois Harrison, PT, as she discusses the basics on fitness and training at home.
---